Online Marketing Trends for 2022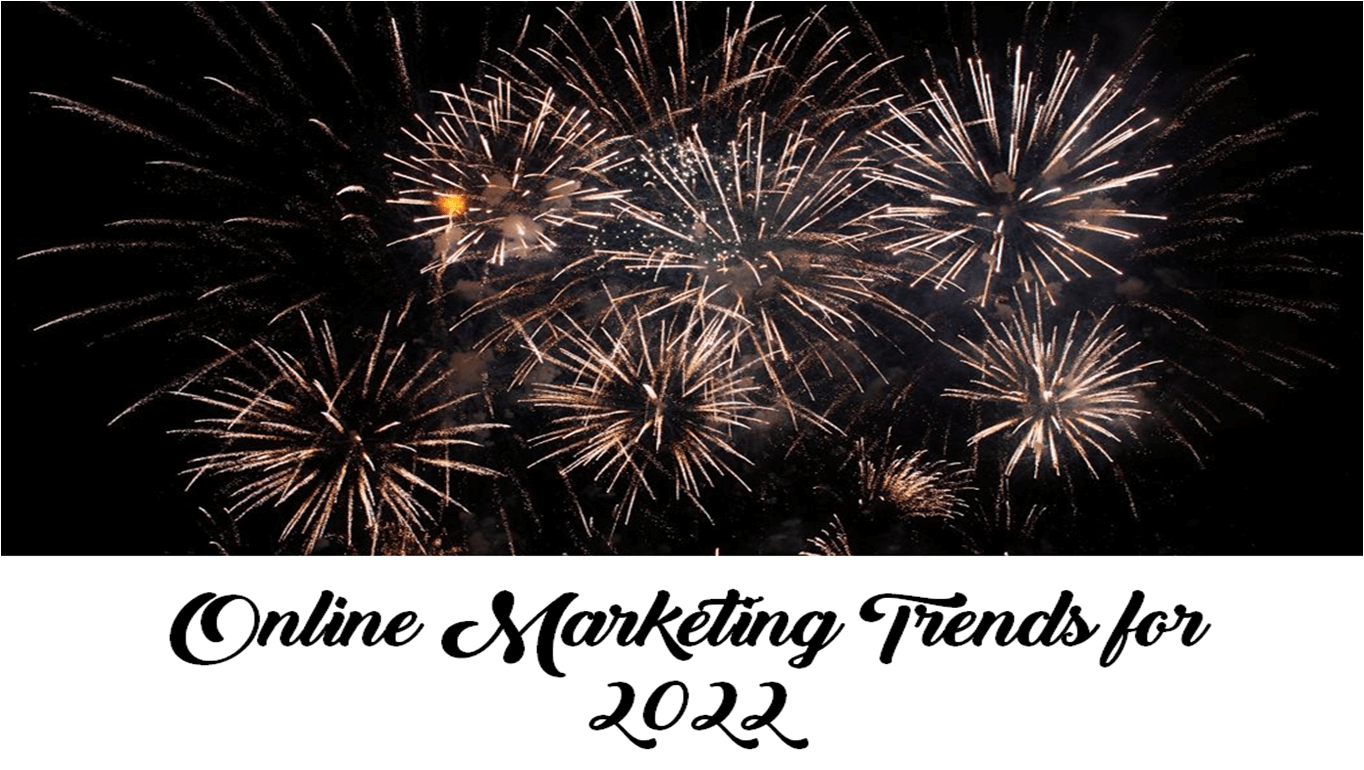 source: own elaboration
The holidays are about to come, followed by New Year's Eve and the New Year 2022, so this is the perfect time to think about how internet marketing has changed this year and what further changes await us in the coming 12 months. A few days ago, on the Forbes website, Boot Camp Digital Managing Director Krista Neher published 12 (plus one bonus) digital marketing trends for next year along with tips on how to get the most out of them. Michael Brenner, CEO and founder of Marketing Insider Group, even talks about 21 marketing trends for 2022, and in our Polish backyard Wojciech Szymański, managing director of Ideo Force Sp. z o.o., developed the e-book "E-marketing and e-commerce directions of change" under the patronage of the Chamber of Electronic Economy and IAB Polska. Instead of discussing individual of these publications, we will try to present you below the most interesting, in our opinion, online marketing trends for 2022.
Account based marketing
Account based marketing - is a new approach in B2B marketing, based on the fact that the marketing and sales departments, use previously obtained information and jointly develop a personalized message or offer, which is then sent directly to a specific account to a person who is in a given company a decision-maker.
Conversational marketing
Conversational marketing - is a new trend concerning mainly customer service. Consumers are fed up with waiting on hotlines and using chatbots which following script - they want contact tailored to their needs, preferably in real time, and delivering it to them from the producer's or the seller's point of view may not be easy. Often it will be necessary to hire more employees and to constantly train them. Many companies also invest in intelligent chatbots that can have ordinary conversations with customers.
Product customization and online customization
Product customization - consumers increasingly expect "tailor-made" products, which means that producers will have to demonstrate greater flexibility than before. Importantly, customers want to adjust the product to their needs and tastes on their own, quickly and easily, which makes online customization i.e. allowing the consumer to personalize the product on the website before placing the order more important.
Direct To Consumer e-commerce
Direct To Consumer e-commerce is an online sales model that assumes that the only "intermediary" between the brand and the customer is the communication channel. The consumer can therefore make a purchase along with personalizing the product, ordering transport and other additional services directly on the manufacturer's website. This trend is extremely important, especially now, when so much importance is attached to customer experiences.
Influencer marketing is still on top
Influencers are one of the most often used marketing channels and that is unlikely to change any time soon. For some time now, this trend has also been strong in B2B marketing. Campaigns with famous people not only generate high sales, but also build a good name for the brand and make it perceived as more human.
Live commerce
Livestreaming, so popular for some time now, is becoming a strong sales channel. Live video is hugely popular. According to research, consuments spend three times as much time watching live video as they do playing pre-recorded content. They are also more and more willing to buy products during real-time presentations.
Mobile only
Until some time ago, it seemed that consumers want to use at the same time several devices connected to the network (such as tablets, computers, laptops, smartphones, smart TVs). As the Mobile only trend shows, a significant part of Internet users use the Internet only on mobile devices, such as smartphones or tablets.
Responsible consumerism
Today's consumers are aware that their purchasing decisions affect not only them, but also the environment and society. Therefore, they choose products and brands perceived as ecological, safe and socially responsible. Ecology in packaging and transport is of particular importance to them, i.e. whether the product is packed in a suitable box and if transport are used efficiently.
Push notifications
While push notifications are nothing new, they are becoming extremely popular in digital marketing. It happens for two reasons - firstly, recipients are fed up with marketing e-mails, and secondly, Internet users are increasingly using mobile phones for all types of online activity, and push notifications often combined with applications are for them a convenient form of communication.
Employees as experts
Research shows that 46% of consumers abandon a brand if its employees don't have the appropriate knowledge, and their rude behavior is one of the most important factors that prevent customers from doing business with a given company. In addition, satisfied, well-qualified employees are a huge competitive advantage for the brand - according to Sociabble, leads that come from posts posted by employees on social media convert seven times more often than leads generated through other channels.
Price Intelligence
The task of the Price Intelligence trend is to understand how market prices influence consumers' purchasing decisions. This is done through dedicated systems (platforms) that use the right data to optimize the pricing strategy. Thanks to such activities, the number of conversions and the company's profitability increase.
Development of marketplaces
The last few years have seen a huge increase in the importance of marketplaces, i.e. shopping platforms operating on the pages of social networks such as Facebook, Instagram or TikTok. As the research shows, they generate higher turnover from month to month. The number of offers and users is also significantly increasing. All this indicates that they will play a significant role in the coming year.
Social Commerce
Social commerce, isn't new, but it is slowly becoming the main form of online shopping. It is also related to the aforementioned trends such as Influencer marketing, development of marketplaces or Live commerce. Interestingly, shopping done via social media seems to be safer to users than shopping via traditional shopping platforms. This presents companies with a new challenge - their e-commerce platforms must be perfectly integrated with social media channels.
User experience
Every part of digital marketing is based on smarter and more contextual algorithms, and these are based on one key element recently - user experiences. It's them and not the content published on the website or marketing messages, that determine which company will appear as first in search results. Marketers so far focused on SEO should now make every effort to provide users with the desired experience.
User Generated Content
User Generated Content is any content posted by users on a brand's website. These can be comments, opinions, product reviews, photos or videos. The more of them on a given page, the better - they prove the commitment of consumers, and the naturally created content has a positive effect on the image of a given brand and its positioning on the Internet. However, it is important that the possibility of leaving content them is the same for all customers, and that they aren't subject to excessive censorship.
Voice search i voice commerce
Ever since there were voice assistants such as Siri, Alexa or Google Assistant and smart speakers such as Amazon Echo or Google Home Assistant, voice search is gaining in importance. As a result, companies have to think not only about what they look like in search results, but also whether their activities are properly optimized for voice search. In addition to voice search, there is also the trend of voice commerce. This term simply means saying the ordered products aloud, instead of clicking them on the online store and as experts predict, it will play a big role in the coming years.
Visual commerce
Limiting shopping to the Internet has made the visual presentation of products in online stores especially important. Consumers who during the pandemic were deprived of the opportunity to go to the store and touch the desired products before buying, had to be content with their presentation on the web - so it was crucial to present them in the most attractive and encouraging way to buy.
Cooperation of various departments of the company
Marketing has been a lot more than just advertising for some time now - especially currently marketers need to collaborate with other departments of the company to build great customer (even for potential customers) experiences in every area. The goal is to build their engagement so that they establish a long-term relationship with the brand. According to research in the United States, 73% of consumers say that customer experience is an important factor in making a purchase decision, and it's most important elements are: efficiency, convenience, competent and friendly service, and easy payment options. At the same time, only 49% of respondents say that today's companies are able to provide them with satisfactory experiences in these areas.