Black Friday vs. Brand Safety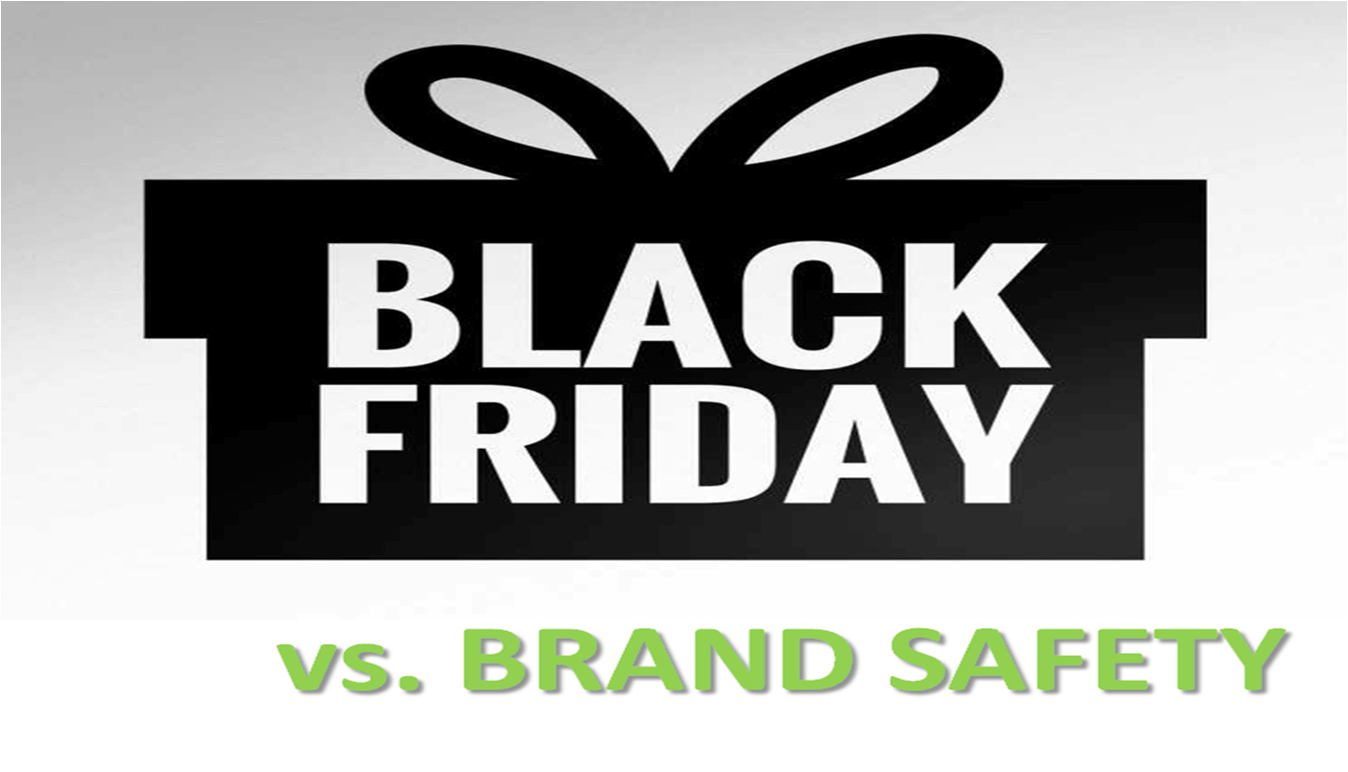 source: own elaboration
The Christmas fever is about to begin, the radio will start broadcasting Christmas hits, and well-known companies such as Allegro, Apart or Coca Cola will show us what Christmas ads they have prepared this year. And the contractual beginning of it all is the holiday of discounts - Black Friday. Almost every well-known brand prepares a special offer for this occasion, but how many of them understand how big a threat to their Brand Safety can Black Friday and related online frauds be?
Where did Black Friday come from?
Although Black Friday has its roots in the United States, in the last 25 years it has spread to almost the entire world. Since 1952 in America, the Friday following Thanksgiving has symbolized the beginning of holiday shopping. The theme of Christmas is very important here - it can even be observed during the Thanksgiving parades at the end of which Santa Claus often appears. This way it is emphasized that Christmas are just around the corner, and an inseparable element of Christmas is ... shopping! To use the potential of this day, many stores offer their customers numerous promotions and sales, as well as extended, non-standard opening hours. All this contributed to the fact that since at least 2005 in the United States it is invariably the best sales day for stores throughout the year. But where does the name Black Friday come from? After all, it didn't come from Christmas or shopping? Interestingly, there's more than one explanation for why Friday after Thanksgiving is called black...
Post-holiday sick leave

The earliest documented use of the term "Black Friday" to refer to that particular day in the calendar appeared in Factory Management and Maintenance in November 1951 (and again in 1952), and referred to the frequent reporting by workers of indisposition and illness on the day following Thanksgiving.

Traffic jams

Around the same time, police in Philadelphia and Rochester called Friday and Saturday after Thanksgiving "black" because of the unusual crowds and traffic jams that opened the season for Christmas shopping. The phrase spread slowly, until November 29, 1975, when The New York Times used it precisely to describe "Philadelphia's busiest shopping day" of the entire calendar year.

Above the dash

As Black Friday spread throughout the country in the early 1980s, an alternative explanation for the term also emerged. Retailers, who had to pay for goods in advance, for most of the year operated with financial losses, making profits just around the holidays. The first day of this better period for them, of course, was the first Friday after Thanksgiving. And how was it marked in the financial documentation? Common accounting practices at the time was to use red ink for negative amounts and black ink for positive amounts. Hence, Black Friday, which is to symbolize the beginning of the profitable period. Such an explanation of the name "Black Friday" could be found in The Philadelphia Inquirer of November 28, 1981.
Well, we know what Black Friday is, but what are Cyber Monday, Black Weekend, Black Days, Black Week, Black Weeks or Black Month?
Of course, it quickly turned out that one day wasn't enough for retailers... in 2005 Ellen Davis from National Retail Federation and Scott Silverman introduced the term Cyber Monday for the Monday following Black Friday. The day earned such a nickname thanks to a trend observed by retailers - it turned out that many consumers who couldn't shop or didn't find what they were looking for on Black Friday were shopping online on Monday. Cyber Monday, November 30, 2020, was the largest online shopping day in the history of the United States, with a total of $ 10.7 billion spent online. But many stores think that this is still not enough and offer their customers promotions for a much longer period of time instead of Black Friday and Cyber Mondey with Black Weekend, Black Days, Black Week (Weeks) and even Black Month.
Is Black Friday a threat to Brand Safety?
Although Black Friday and Cyber Monday are an opportunity for entrepreneurs to significantly increase sales, they should be careful. Why? Because in this type of events, fraudsters are also particularly active. Recognizable brands will be at particular risk as fraudsters may want to exploit their image. An example of such practices is creating false accounts of well-known brands in social media and promoting themselves through them. They use marketing creations related to Black Friday. Tempting discounts and amazing promotions in a normal period would probably seem suspicious to Internet users, but everything is possible on Black Friday. Fraudsters using these solutions often promise absurdly advantageous offers in exchange for providing data or filling out a form. Of course, the promotion itself ultimately turns out to be false, scammers most often inform that the product has been sold out or the entire campaign is no longer valid. Another method is contests allegedly organized by well-known brands, in which you can win very attractive prizes. Internet users must meet certain conditions to take part in them, although in reality no one wins in these competitions. Such scams often have a double impact on the good reputation of the brand - some people will be convinced that they have been defrauded by a company that the scammers claim to be, but even those who realize that someone else is behind the scam will still associate the brand with a fraud. All this poses a huge threat to Brand Safety, i.e., practices aimed at protecting the image and reputation of the brand against the harmful effects of content and advertisements published on the Internet.
Other Ad Fraud threats.
If a given brand obtains traffic from external partners, it will certainly prepare special marketing creations for Black Friday. However, be careful - with higher traffic, it is easy to overlook the worthless one sent by the scammer. Even partners with whom the advertiser has been cooperating for a long time can use this period to artificially inflate their statistics. New, unchecked publishers may also be a threat. In this case, it is necessary to find out where the traffic is coming from and whether the appropriate consents are collected. We also recommend that you carefully monitor the traffic generated by new suppliers - it may contain false clicks, leads or even sales. Opinions and comments can also be fake - taking advantage of the fact that in a given period there are more ratings than usual, fraudsters can add a few (or several hundred in the case of larger brands) completely inadequate. In addition, during days such as Black Friday and Cyber Monday, there is an increased traffic on the websites, which can lead to overloading of servers - so we encourage you to be well prepared for these events also from the technical side. The threat may also be weakening the vigilance of website administrators related to the high activity of Internet users - it will be an ideal opportunity for fraudsters to carry out DDoS attack or other with very dangerous consequences.
It is worth remembering that preparing and promoting a great offer on Black Friday is only one side of the coin - you should also protect yourself against scammers who want to take advantage of the opportunity. Selling is very important, but it doesn't help much if a brand's reputation suffers.