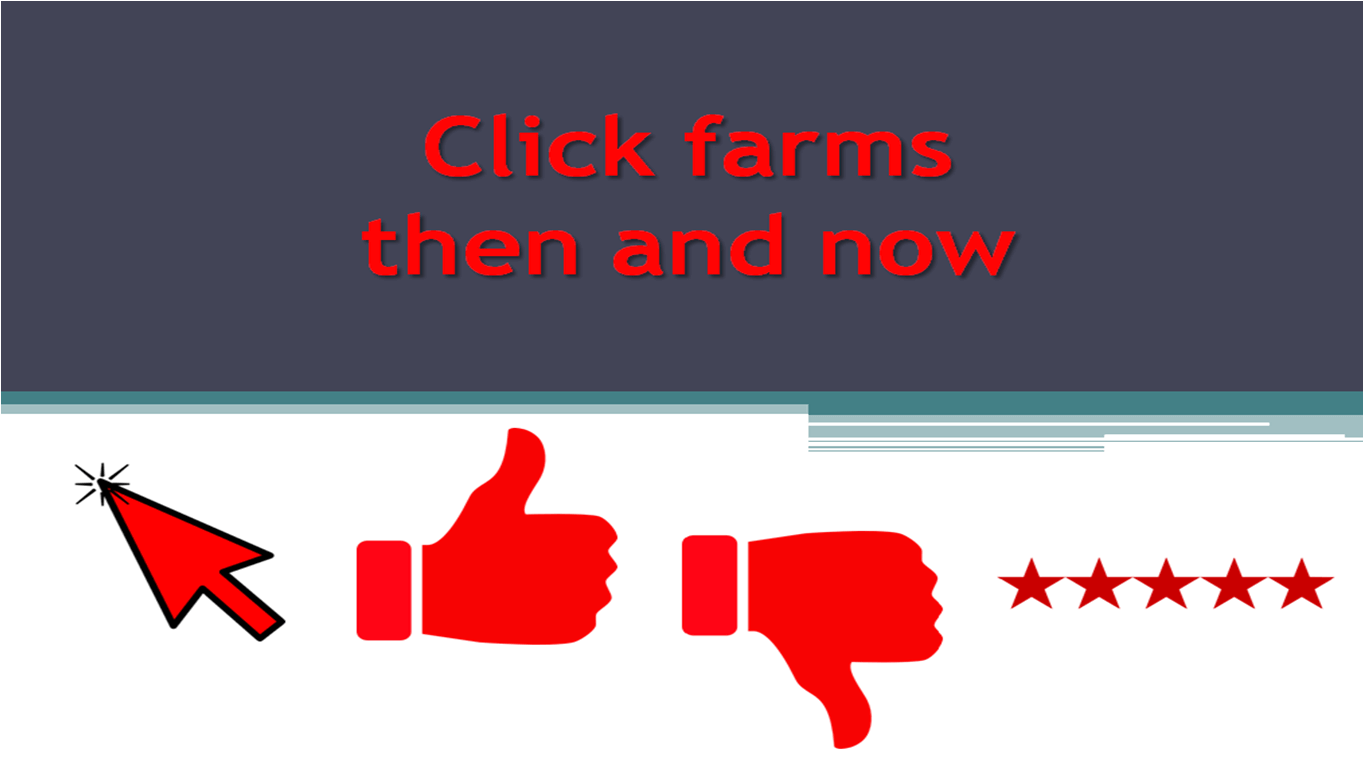 source: own elaboration
We have discussed the topic of click farms on the pages of our website many times, because they pose a very serious threat to all companies advertising online. However, the fraud companies dealing with generating fake engagement have evolved significantly since the first click farms were discovered. So, in the following article, we will discuss the differences between the past and present click farms.
The way the farm works
When we think about traditional click farms, we see a small room filled with 'walls' of cell phones operated by several employees. This is shown in the photo below, which a few years ago caused quite a stir on Weibo, the Chinese social media website.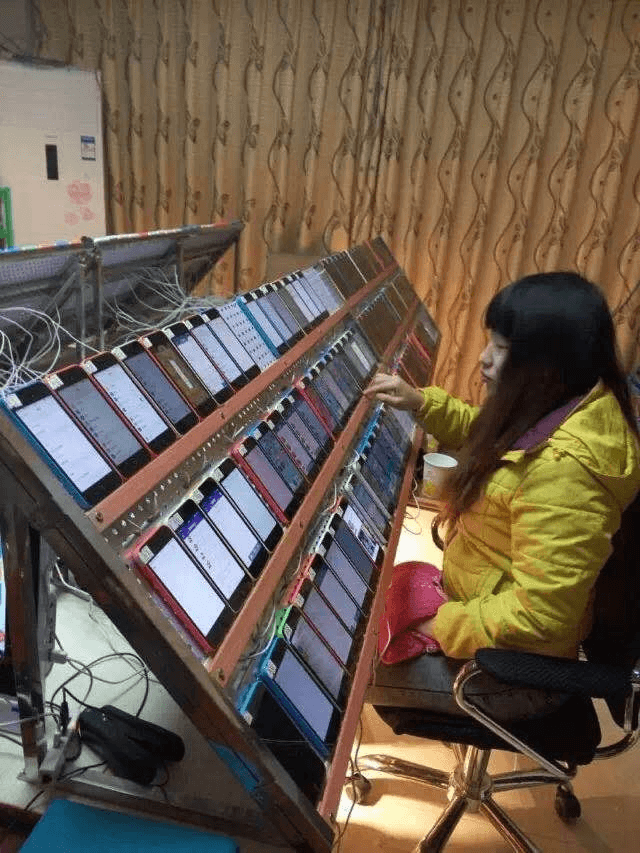 Indeed, the first click farms acted similarly - their employees, earning usually a few dollars a day, manually clicked on the materials indicated to them on hundreds, and sometimes even thousands of phones. However, such a solution wasn't very efficient - so a few years later the whole process was automated. You could still see the wall of smartphones on the farm, but they weren't operated by hand, but duplicated the activities performed on the computers controlling them. As a result, workers were only needed to operate the farm management computers, which significantly lowered costs and increased efficiency.
Nowadays, however, we more and more often encounter other solution - websites "employing" people from all over the world to click, display, leave comments, ratings or reviews. A person cooperating with such a website receives remuneration in return for the performance of certain activities engaged on the websites indicated by the service owner. So we can talk about the emergence of virtual click farms.
Location
Initially, the click farms were located in poorer countries such as China, India, Nepal, Indonesia, Sri Lanka, Egypt, Philippines, Bangladesh, Mexico, Iraq or some Eastern European countries. The reason was the very low labor costs. However, with the increase in automation on farms, this aspect lost its importance, and the criterion for selecting the location became completely different. The owners of such branches drew attention to the low regulations in given countries and regions - the more unclear and less restrictive they were, the better the location for setting up a farm. Of course, both criteria often pointed to the same location. In Thailand, for example, hundreds of mobile phones and nearly 350k SIM cards were seized during raid on the click farm. Three Chinese citizens who were running the project were also arrested. The reason for the arrest, however, wasn't running a farm and thus countless internet frauds, but their immigration status, importing electronic equipment without proper permits and the use of unregistered SIM cards.
The scope of services provided
As the name itself suggests, click farms were created to generate false clicks on advertisements, so they made money by tricking advertisers paying in the PPC (Pay Per Click) model and sometimes on exhausting the advertising budgets of their clients' competitors. However, it quickly turned out that the scope of services provided by this type of enterprise is much larger. Social media turned out to be an excellent market for them, and we quickly stopped talking about click farms and started talking about like farms. Therefore, fraudulent businesses of this type generated massive amounts of likes, shares and views, and over time also gaining fake comments, opinions, ratings, reviews, and even followers (thanks to the creation of fictitious accounts). Such false manifestations of activity helped create the image of a brand, company, influencer or even public figure on social media as part of a PR campaign.
Currently, farms operate mainly in social media such as Facebook, Twitter, YouTube and Instagram, although of course you can still meet them in affiliate marketing and Google Ads.
But that's not all - farms generating fake news appeared over time. An example is the Russian troll farm, which are blamed for spreading fake news on a gigantic scale. Worldwide, disinformation is estimated to generate losses of up to $ 78 billion annually.
Detecting farms and their clicks, likes or other signs of activity isn't easy - the owners of such fraud companies use a complex system of proxy servers, IP addresses and VPNs to cover their tracks. Additionally, the traffic coming from them is often actually generated by people (even if the activity is then repeated by programs), so many algorithms will be helpless against them. At the same time, blocking traffic from click farms is a necessity for any company that uses Google Ads, affiliate marketing and social media in their advertising campaigns. If you want to effectively counteract click farms and other internet frauds that make it difficult for your company to acquire new customers, try a comprehensive solution such as TrafficWatchdog.pl.