Fraud online during the holiday season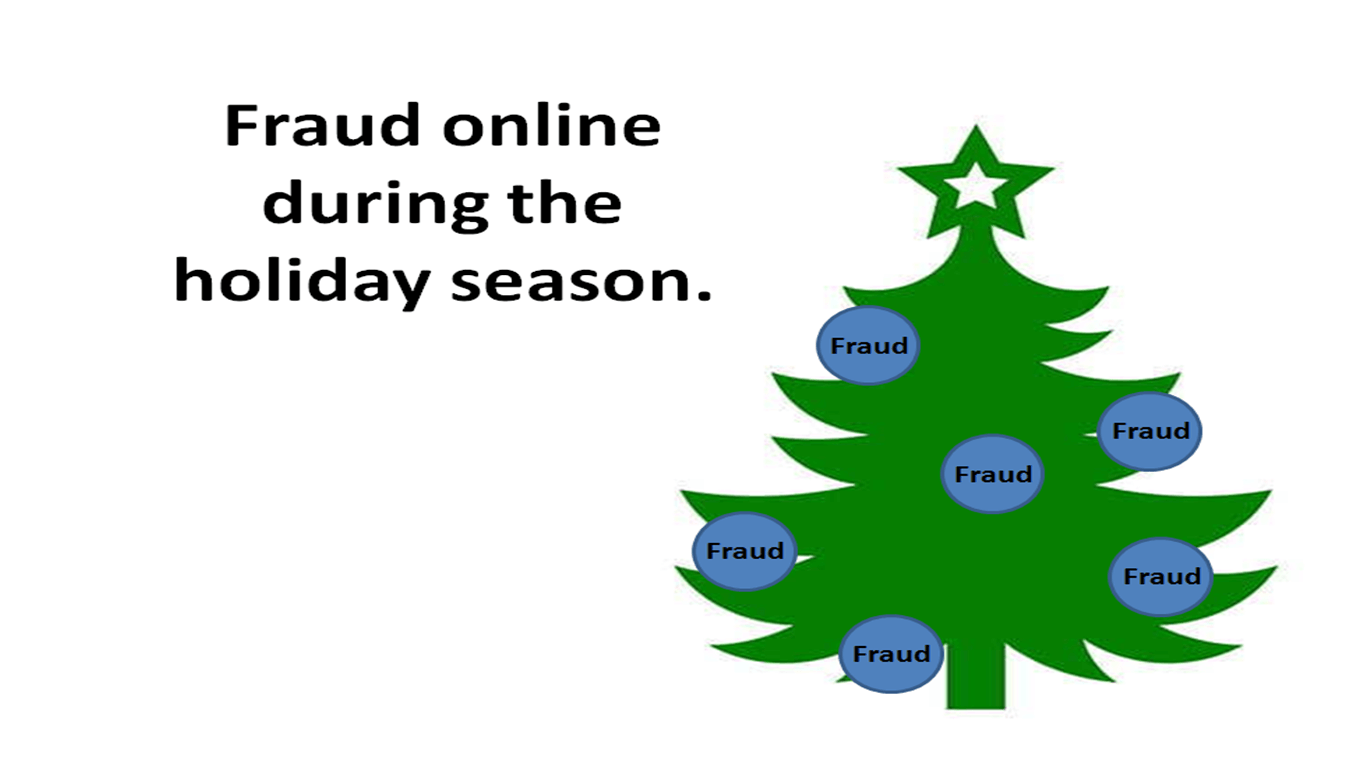 source: own elaboration
The Christmas time has always been filled with promotional offers, and this year, due to the pandemic, it is especially noticeable on the internet. However, we must remember that fraudsters are aware of increased traffic on the Internet and the more actively look for opportunities and ways to commit fraud. Both on advertisers and their potential customers.
Fake online stores
The search for gifts in many families is a time of prices comparing to find the best purchase opportunity. Fraudsters take advantage of this in many ways - for example, by creating fake websites where they offer particularly desirable products at extremely attractive prices. Popular board games, books and perfumes, as well as branded toys and electronic devices - when checking the prices of these products, customers should pay attention not only to the price, but also to the store itself. If it was created recently or has only few opinions and ratings - it may be better to consider paying extra and order from a proven supplier. It will be particularly suspicious if the seller requires payment only by bank transfer or doesn't offer the option of payment upon receipt of the goods.
Non-existent promotions and discount codes
Another method of cheating that we can encounter on the Internet, and which may get worse in the pre-Christmas period, are website owners with fake promotions and discount codes. Most often, they add well-known brands with additional information about a made-up special offer available only to customers of their portal. This way, they can deceive both the Internet user and the advertiser, of course, if the fraudster cooperates with the owner of the brand. In this case, the scammer encourages the internet user who is looking for a given product to enter the website of a company through his website, promising in return non-existent discounts. Although he practically takes away the client who is already interested in the entrepreneur's offer, he also receives a commission for the sale allegedly generated by him.
Contests with prizes
Fraudsters are very creative - so they also take advantage of the fact that December is seen as the month of "receiving gifts" and create imaginary contests with prizes. Of course, on such websites they collect user data, and sometimes also ask them to specify their preferences and answer additional questions. Internet users who want to receive the award often mark all marketing consents without reading them, thanks to which the fraudster can use their data on an almost unlimited scale, while maintaining the appearance of the legality of his actions. Then the user data goes to the contact forms of various partners of the website owner (so-called leads), and he charges advertiser for them, although the information provided by him doesn't concern people interested in the advertiser's offer. So, he takes advantage of the naivety of internet users and cheats his partners at the same time.
Loans available to everyone
Around Christmas, the average Polish family spends nearly twice as much as in another month. It is thanks to gifts, decorations and Christmas preparations. However, not every home budget can afford to simply increase expenses, which is why the demand for cash loans and credits is also growing at this time. The financial industry, and especially the so-called "quick loans", therefore reaps a harvest in December, but this doesn't mean that fraudsters don't want to take advantage of it. For example, fraudsters can create sites that offers "loans for anyone" - of course, they don't really give credits, and if they do, they do so on very unfavorable terms. In fact, such websites are most often created to collect data from internet users and use them to fill in the forms on the websites of real lenders. By doing this on a large scale, the fraudster increases the likelihood that one of the companies with which he cooperates will grant his user a loan, and the owner of such website will receive a commission from the advertiser.
What does this mean for advertisers?
Due to the increased activity of scammers, advertisers should also exercise extreme caution and double-check traffic from external sources. However, they don't always have time for this - the competition is awake and customers need to be served quickly. A great solution in such cases is to subscribe to an external company dealing with online fraud protection - thanks to this, the obtained clicks, leads and sales are checked at the stage of their delivery to the advertiser, which allows to their fast and safe handling.
The end of the year is not only a holiday season, but in many companies, it is also a time to create strategies and marketing budgets for next year. It is also worth including in them preventive actions in the field of frauds. This will allow your company to increase the profits of most (if not all) of your marketing efforts.