How to save on marketing by protecting your business against online frauds?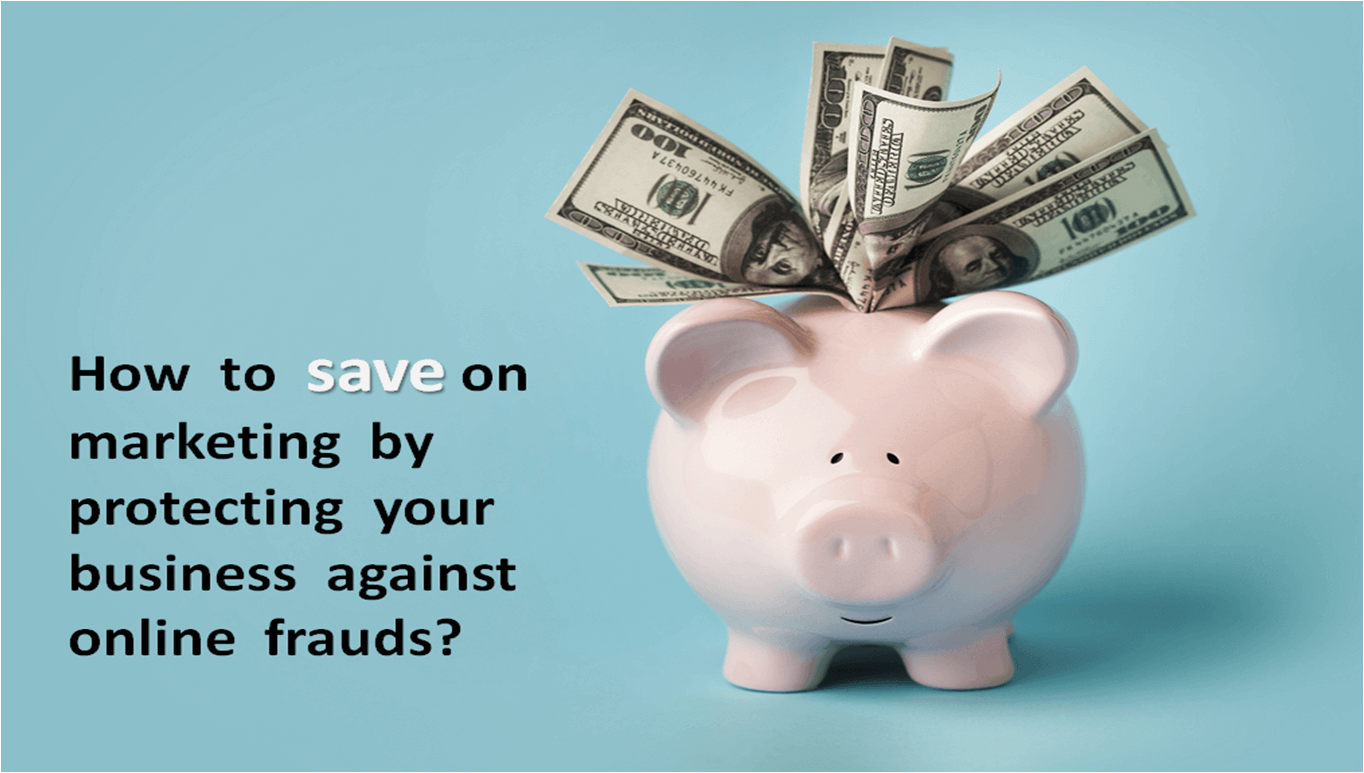 source: own elaboration
Marketing budgets are a very important item in the business costs of enterprises. Unfortunately, a large part of these funds is wasted by internet frauds. Dishonest publishers who exploit companies using affiliate marketing, unfair competitors who click spam on Google Ads and large-scale Internet BOTs are just some of the risks that may result in burnout of marketing budgets.
How do fraudulent publishers influence the waste of funds allocated to affiliate marketing?
Affiliate marketing, which is a very popular channel for promoting a business on the Internet, is extremely vulnerable to fraud. Dishonest publishers may give the advertiser incorrect leads, generate artificial clicks, impressions, registrations and other forms of users' activity. If the advertiser doesn't realize that the data sent by the partner are false and the reports are overestimated, he will have to pay the fraudster for useless traffic, literally wasting part of his marketing budget.
But this isn't the only cost of the enterprise in this case. The unidentified incorrect data is likely to be handled although it won't bring any desired effects. So, additionally, the company will bear the costs associated with checking such false traffic (it may be calling, sending an e-mail or text message, using databases to check information or other methods to confirm the accuracy of the received data). Additional cost here will also be the time of employees - it is misused because they could devote it to serving real potential customers. Not to mention other costs - external suppliers providing specific services for the company, programs, access to databases, consumption of equipment and any other tools used to handle the acquired traffic.
Let us also remember that this type of fraud may consist not so much in the transmission of bad data, but in the unlawful transmission of true information, including personal data. In this case, the consequences, including the financial ones, can be much more serious. If an entrepreneur, convinced that he is attempting to contact someone interested in his offer, contact a person who hasn't given proper permission for such contact, he may have a serious problem proving that it was not deliberate. And the misuse of personal data is a violation of the law and it can be treated like one.
Why does the competition generate double losses for your business by click spamming on your Google Ads?
Another form of online advertising that involves the risk of wasting company funds are the extremely popular Google Ads. Dishonest competitors can easily click on advertiser-paid ads by generating double loss for them - the actual funds allocated to each click and, if the entire Google Ads budget is clicked and the actions automatically stopped, the cost of not displaying a message to the person actually interested in the offer, thus losing the customer. Even more frightening is the fact that competitors don't have to do the "dirty work" associated with click spamming. Today, finding companies that provide this type of service is not difficult at all. A few years ago, similar offer named "adwords Killer" aroused much controversy issue. In return for a fee (PLN 1,500), the service provider offered to click on specified Google Adwords ads for a period of 3 months. It was also possible to buy a protection package - the so-called white list entry, in which case no one could buy the "adwords killer" service against the company's ads.
How does BOT's activity affect the company's financial losses?
The operation of BOTs, i.e. automatic programs imitating people's activities on the Internet, is also significant for marketing budgets. Apart from the BOTs used for affiliate fraud, many of them have the task to search the pages and download the content contained on them. It can be extremely expensive for an enterprise. Firstly, content carefully created by employees or marketing agencies for a given website may be unlawfully copied and shared on other websites. Secondly, information about the prices of given products and services may be made available in statements in which the company doesn't perform well (knowing the price of a given company, the competition may, for example, minimize its price so that it looks better, and then make such a comparison available on another page), which can significantly reduce sales. Thirdly, in the case of more advanced BOTs, it may result in the interception (or leakage) of data very important for the enterprise (e.g. personal data of customers and users).
Preventing online fraud as a method of saving money.
To effectively use the funds allocated for advertising, an enterprise must measure the effectiveness of marketing activities. And in fact, most companies promoting themselves on the Internet check numerous statistics, including conversion rates, so the parameter specifying in percentage terms how many ad impressions ended with the result desired by the advertiser. However, only few companies are aware that they can not only fall victim of online fraud, but also that they could have been used by cheaters for some time now. In this case, statistics can be artificially low (or overstated depending on which parameter we are talking about), and the measurement of given factors won't be reliable. So, what can a company do to protect its marketing budget and make the most of it?
By using the services of companies specialized in protecting enterprises against Internet fraud, such as TrafficWatchdog, you won't only increase the security of your company, but significantly reduce the costs of marketing activities. A team of specialists will analyze the traffic on your pages and provide you with accurate information on the effectiveness of your campaigns, detect fraudulent publishers, free your pages from undesirable BOTs activity, and even prepare reports for service providers you use (such as Google Ads). Thanks to this, you'll be able to save the huge share of your marketing budget, and even learn which channels are the best to invest in. If you are still not convinced - at TrafficWatchdog.pl you can take advantage of the monthly test and see how much savings it will bring to your company.