What are the consequences of click spamming your ads?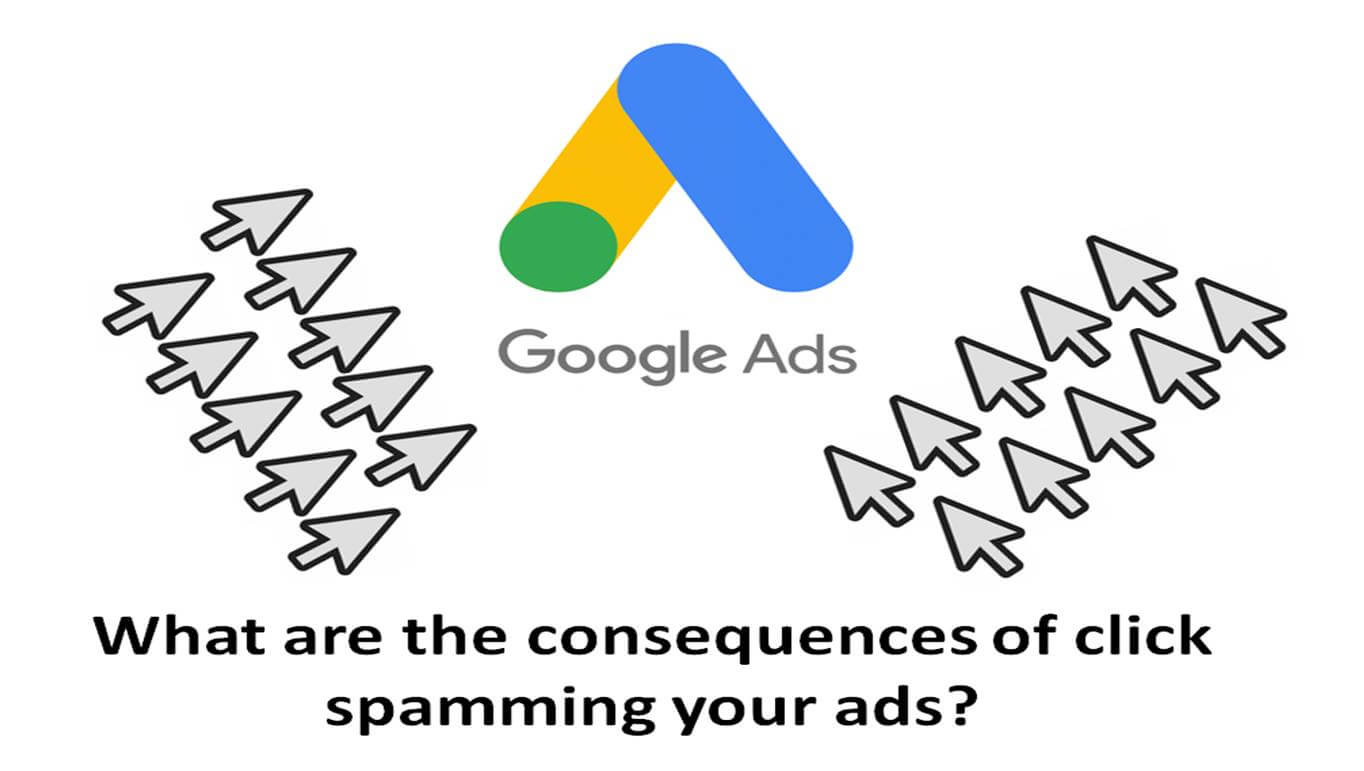 source: own elaboration
Google Ads campaigns for years have been one of the most frequently chosen forms of online marketing. Along with the growing popularity of this solution, the threat that the company will be the victim of click spamming by unfair competition or external companies, providing this type of services, has also increased. Although it seems that the harmfulness of such fraudulent practices is small, in fact Google Ads click spamming has many unpleasant consequences for the advertiser. What are the consequences of click spamming your ads?
Wasted financial resources.

The cost-effectiveness of Google Ads campaigns depends on many factors - such as the cost of one click, used keywords, the scale of operations, etc. However, whether a given campaign costs us several hundred or several thousand, we don't want to waste funds that may have been invested in another way. And this will happen if our Google Ads budget is clicked on by unfair competition or the "third party" it hires (such as click farms).

Other costs associated with Google Ads click spamming.

However, Google Ads click spamming is not just a financial loss. You should also add to it the additional costs, such as the time spent on preparing the campaign. The whole team of employees from various departments of the company (marketing, sales, graphics, IT, etc.) is often involved in such project. Sometimes the preparation of the campaign is outsourced, which significantly increases the costs. Another cost to consider is the missed opportunity to attract a new customer - when a fraudster clicks on our ads, they may not be viewed by a potential customer.

Higher costs for future campaigns - the need to change keywords frequently.

Additionally, click spamming in one campaign can negatively impact our future marketing activities. If your competition knows the keywords you use, you may need to choose new ones. Especially if we take into account that the price of keywords often depends on the number of clicks, and those that were unfairly clicked will have artificially high prices. This may cause you to pay more for the same keywords in the future. Also, if you decide to choose different phrases, which will not always be easy, you may need to develop a completely new marketing strategy.

Inability to properly use the time when the campaign should have taken place.

Often, campaigns are prepared for a given period - for example, holidays or seasons. If unfair competition click spam your Google Ads budget, the appropriate time to run your campaign may be gone. This aspect is particularly important for seasonal companies that generate high turnover over specific periods of time. In this case, click spamming can cause a significant drop in sales over a given period. Currently, when so much importance is attached to real-time marketing (advertising activities that respond to current events), the inability to properly use of the moment can be a significant loss for the company.

Low campaign efficiency.

Another effect of click spamming is particularly severe for the marketing department and other employees of the company involved in the project. Google Ads click spamming by competitors will significantly reduce the effectiveness of the campaign, which can negatively affect a whole range of statistics. Even if this type of deception is taken into account when the campaign summary is being prepared, determining the correct parameters will be extremely difficult, and decisions based on incorrect data can be devastating.

Misleading customers.

When considering the negative consequences that can be caused by Google Ads click spamming, you shouldn't forget about ads recipients. If the keywords were chosen properly, the ad should be displayed to people interested in a given product or service. However, the actions taken by the scammers may result in them receiving a completely different result in response to their search (for example, if competitors paid for the same keywords and then click spammed your Google Ads budget). As a effect of this the Internet user won't receive the answer he was looking for or information won't be complete. Misleading customers is another negative effect of click spamming.
Although it is clear that click spamming is a negative phenomenon for an advertiser, it is most often reduced to significant material costs. This is a huge simplification of this complex problem. The consequences of click spamming are more extensive than you might think at first, and the effects outlined above are just the tip of the iceberg. However, they can be avoided by monitoring and properly analyzing Google Ads clicks. TrafficWatchdog is one of the companies offering this type of services on the Polish market.