How to check if you work with fraudulent publishers?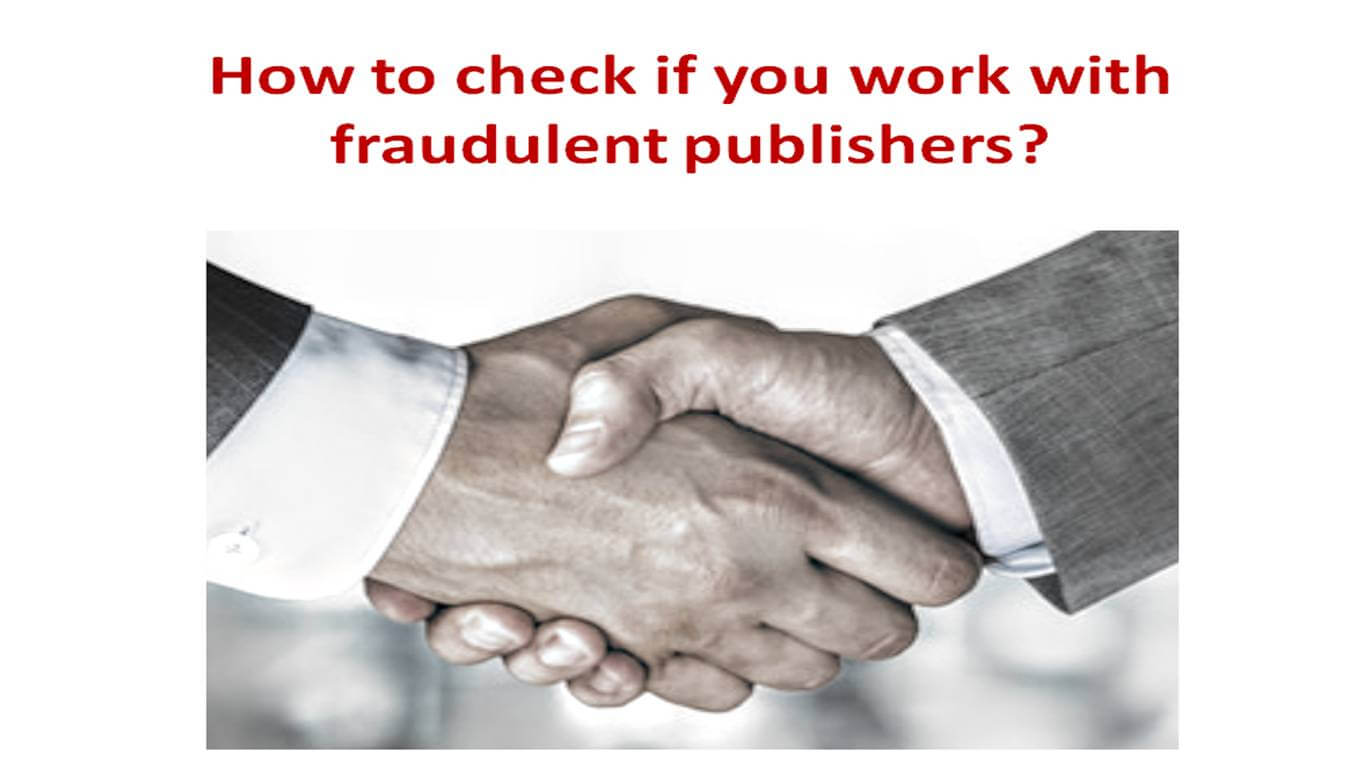 source: own elaboration
We have already written about fraudsters sending incorrect leads, clicks and other forms of online traffic to advertisers. Cooperation with them can result in many negative effects - such as material losses, loss of good image, and even legal consequences (we wrote more about it in one of the previous texts - "Why should the advertiser know where he is getting traffic from?"). This problem is very important, especially nowadays when online advertising budgets constitute the lion's share of all marketing resources. What can you do to check, if the problem of fraudulent publishers also applies to your company?
Get to know your partners.

The most important advice we can give in this area is prosaic - find out who you work with. However, this is not about publisher's name, but more detailed information. Check if your partners get traffic on their websites or if they use intermediaries (and if so which ones). Take a look at the site and see where and how users make a contact request. This can be done through a newsletter, contact form, survey or competition. By the way, be sure to check what consents are given by Internet users and whether they meet the requirements imposed by law. Remember that by meeting users visiting your publisher's site, you meet your potential customers. Also check if their profile is consistent with your target group. All this should be of great importance to you - not only because of fraud threat. After all, it's about your brand and in what context it appears. If you have only a few paid traffic sources, checking them should not be that time consuming, but the problem arises if you use affiliate marketing on a large scale. In this case you can ask for help affiliate network you work with (there is however no guarantee whether the task will be done conscientiously and it may turn out that you will be sent to the statistics available in the advertiser's panel), the advertising agency you use or your marketing department.

Monitor results.

Affiliate marketing is a form of performance marketing - the results are very important part in it. So you should know which sources generate the best effects for you in several independent categories (turnover, number of customers, their loyalty, activity, etc.). Be sure to also consider the negative statistics - the level of incorrect traffic, its freshness, the number of duplicates, etc. Your special attention should be drawn to publishers who provide you with large amounts of incorrect data. It's good to eliminate sources that have the worst results and have disturbing statistics from time to time.

Collect feedback.

Be sure to ask, collect opinions and see how they change over time. You can get feedback from your employees - marketing, customer service or call center departments. Also remember to reach out to competitors or other companies cooperating with the same publishers. Networking and industry events can provide an opportunity for such opinions exchanges. Don't be afraid to speak - the detection of fraud publishers will be a positive effect for your competition, but also for you and your potential customers. If someone has been cheated by your partner in the past - you should know about it. Similarly, if your employees have a problem with clients coming from specific sources. There can be many disturbing symptoms - for example, if publisher acquires traffic of a different quality to you and to your competitors, or if your employees signal to you that a large part of contacts coming from this source is false. Also pay attention to whether the partner is stable, develops or provides lower quality traffic.

Have an audit carried out by an external company.

Comments from employees and competitors can be very valuable to you, but you must take into account that they may not be objective. It may also happen that they will not have confirmation in reality - for example, employees may not want to speak badly about a publisher that they have chosen because of the consequences, and the competitors' motives may not be entirely honest. It is therefore worth considering external audits. It doesn't have to be a big expense - some companies specializing in traffic monitoring and analysis (like TrafficWatchdog) offer a partial audit as part of a free test or on very preferential terms. The conclusions of this analysis can then be combined with the feedback received before - and as a result you will receive a holistic view of the situation and you will be able to decide how to deal with a possible fraud problem.
Surely nobody knows your company as well as you do, but do you know as much about those you work with? The publishers that provide you with potential customers are very important partners of your business and you should know them inside out. We hope that the 4 tips above will be helpful in this process.