Google Ads scanner
Protecting your Google AdWords ads
Save money by blocking fake clicks originating from bots and competition.
Google Ads scanner - what we protect from
Bots
Bots are responsible for a significant amount of Internet traffic. Some of them are made specifically to perform PPC ad fraud.
Competition
Your links and ads can be abused by your competitors, which results in them effectively positioning their ads higher.
Click farms
Click farms are dedicated large scale operations specializing in click abusing ads, often hired against you by your competitors.
"Looky Loos" - click spammers
Users that notoriously click on your ads with no intention to ever use your services.
What you gain:
24/7 click ad fraud monitoring
Your Google Ads adverts are constantly monitored in order to detect artificial and fraud clicks (IP black-lists, proxy servers, etc.)
Automatic ad fraud click protection
We automatically hide your Google Ads adverts from fraudsters, preventing them from depleting your budget.
Google AdWords refund agent
Our automatic Google Refund Agent generates complaint reports that are a basis for a refund for your Google Ads account.
Customizable protection rules
The protection rules of your Google Ads campaigns are selected individually to match your business and page specifications.
Detailed reports and online alerts
Access to the online Client panel with details and multi-level assessment of every single click in your campaigns.
Fraud behavior tracking on your site
Registry and online preview of user or machine/bot interactions on your landing page that is under our ad fraud protection.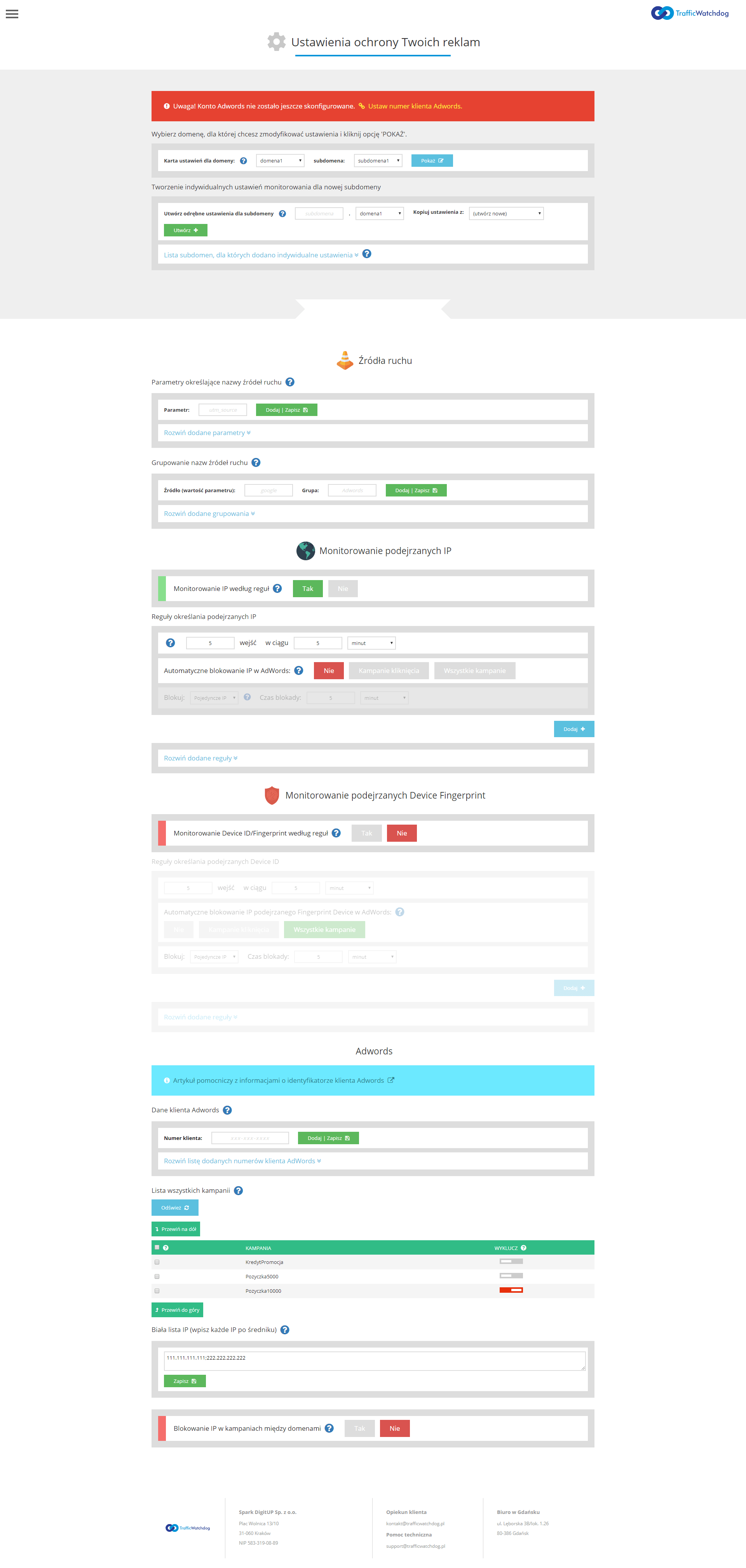 Contact us now for a personalized offer