What will replace cookies?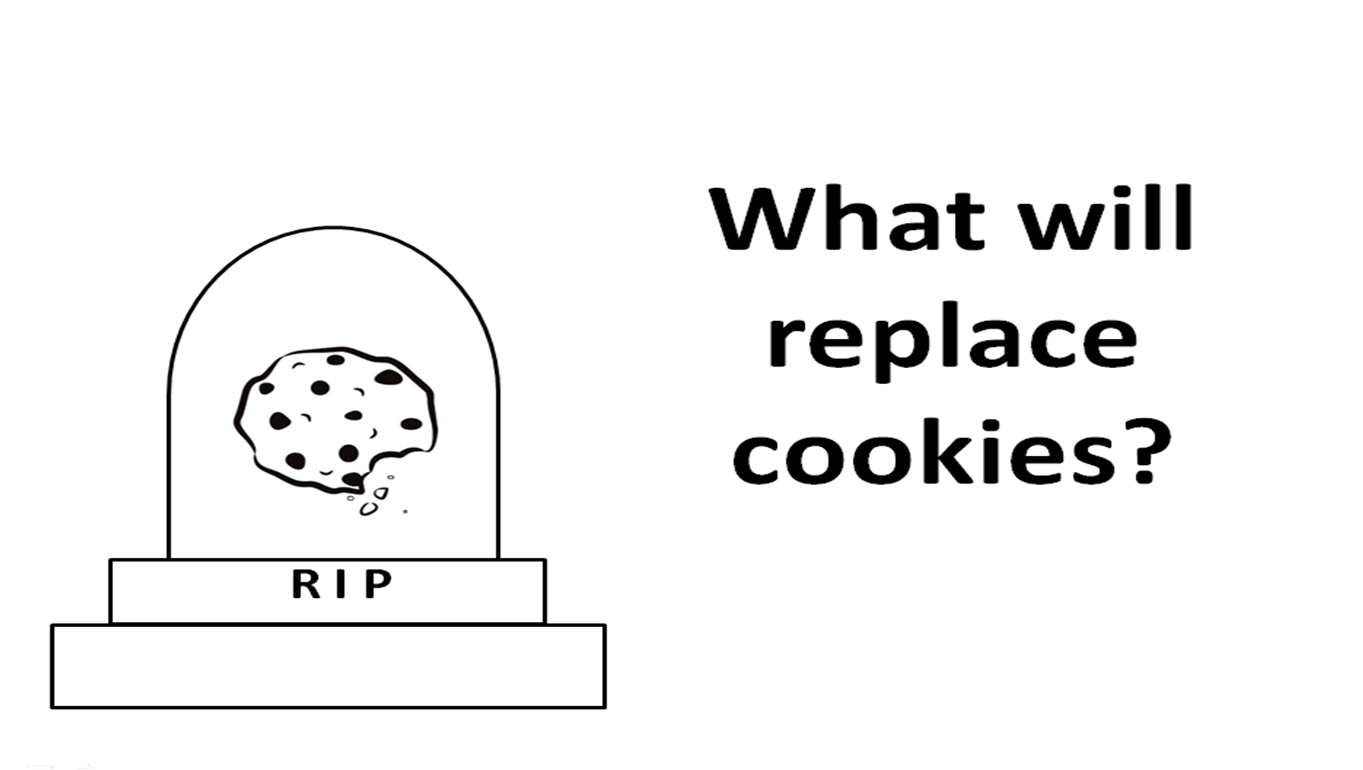 source: own elaboration
As we wrote in our previous article, leading Internet service providers (such as Google, Apple and Firefox) have opted out or are about to resign from the use of third-party Cookies in their browsers and the services they offer. Why? Cookies, which have been used for over 2 decades, collect a lot of information about Internet users and aren't able to provide them with adequate control over what data is transferred about them, to whom and how. What will replace them? We will look at this issue in the following text.
What are Cookies and why are they becoming obsolete?
The mechanism of Cookies so popular today was invented by Lou Montulli, and standardized in collaboration with David M. Kristol in 1997. A cookie is a small piece of text or code that a website sends to your browser and which your browser then sends back the next time you visit the site. Cookies get their name from magic or fortune cookies because they contain a hidden message.
Cookies are most often used for easier logging in, maintaining sessions on specific websites or storing data about user preferences, which allows the creation of many statistics, and finally displaying content selected especially for the Internet user, including personalized advertising messages.
It is thanks to Cookies that we didn't have to log in to frequently visited websites each time, and online stores knew what products we were really interested in. Over time, however, it turned out that Cookies collect much more data about users than they thought, and this led to a situation in which Internet users lost control over who has information about them and what information are they. Nowadays, when we talk so much about data protection and cybercrime is our daily routine, it is only a matter of time before Cookies are withdrawn.
What will replace Cookies?
The protection of user data isn't the only problem with Cookies. With the development of technology, mainly smartphones and smartTVs, it turned out that Cookies are slowly becoming obsolete. Therefore, a new solution is needed, universal for all digital channels. What do internet giants say about that?
Unified ID 2.0.
The obsolescence of Cookies was quickly noticed by The Trade Desk, which for 2 years had been developing a unified identifier 2.0 (Unified ID 2.0.) - it uses encrypted e-mail addresses, telephone numbers or other identity tokens voluntarily provided by consumers. Such tokens are collected when you log into a website or application. Thanks to this, Unified ID 2.0. works on all devices - computers, tablets, mobile phones and modern televisions.
When an internet user logs in using the selected identity token, the information contained therein is encrypted and an identifier is created. In addition, at the time of logging in, the consumer can see why a given website wants to create such an identifier (it should explain it in a message that is understandable to him) and set his preferences regarding the method of sharing his data.
Unified ID 2.0. is to be a new alternative to Cookies, which will be made available free of charge to all interested parties - the ID structure will be open source, but websites using it must declare compliance with the code of conduct and agree to regular audits. It will allow users to remain anonymous - UID 2.0. is a sequence of numbers and letters - it doesn't contain any information on the basis of which it is possible to identify an internet user in the real world.
As The TradeDesk itself says about Unified ID: "We're proud to unite our partners around a better approach to identity for advertisers, publishers, and consumers across the open internet. (…) We're building on the work of leading industry partners and collaborating across the ecosystem to develop an open-source ID framework. Built from hashed and encrypted email addresses, this ID will remain open and ubiquitous while introducing significant upgrades to consumer privacy and transparency".
App Tracking Transparency
Apple also sees the problem - the long-awaited iOS 14.5 update has a new privacy protection tool - the App Tracking Transparency function. It will be an important step in protecting user privacy.
Since 2012, apps developed for iOS have used an ad identifier (IDFA) to combine information about a user collected through the app with data about that user collected elsewhere. All this to know what ads should be directed to him.
The iOS 14.5 update puts control into the hands of users who now need to approve or reject the IDFA for each application. The new privacy feature means that each application will have to explain what it is going to use the information for and obtain permission from the user to track its activity and data.
Federated Learning of Cohorts (FLoC)
Federated Learning of Cohorts is a type of network tracking using the so-called federation learning, a machine learning technique that allows you to group web surfers based on their browsing history. It is based on the fact that the browser creates a multidimensional, mathematical representation of all potential browsing histories, and then calculates the so-called interest cohort based on the FLoC algorithm and selects the most relevant cohort for it.
There is no single FLoC model - each browser will have to choose how to create cohorts. For example, Chrome has its own FLoC service, but FireFox may opt for FLoC with completely different algorithms.
The aim of introducing FLoC is to be more effective selection of advertisements without violating the privacy of users. As we can read on the Google blog: "our latest tests of FLoC show one way to effectively take third-party cookies out of the advertising equation and instead hide individuals within large crowds of people with common interests. Chrome intends to make FLoC-based cohorts available for public testing through origin trials with its next release this month, and we expect to begin testing FLoC-based cohorts with advertisers in Google Ads in Q2".