How do BOTs behave on e-commerce websites?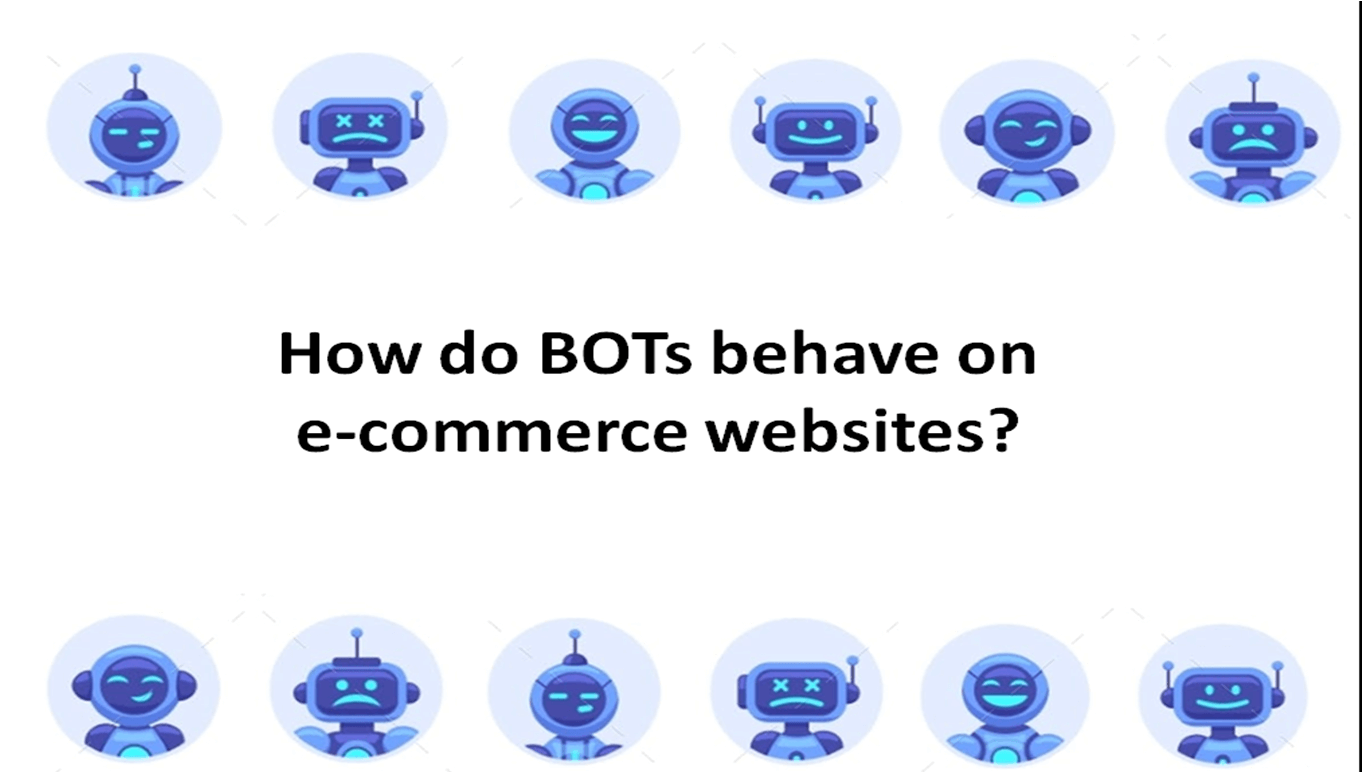 source: own elaboration
On our website, we often talk about BOTs, how they are created and how they are used to carry out online frauds. This time, however, we want to look at their behavior on e-commerce websites, i.e., after clicking on an ad and going to the landing page. Internet fraud protection company CHEQ has conducted its own research on this topic. For a week, the experts employed in it tracked every click on paid ads of 30 leading e-commerce companies. Each of these companies spent at least $ 500,000 per month in 2020 advertising on search results and social media. This shows how much money is invested in online marketing by online traders.
The e-commerce industry earned nearly $ 3 trillion in 2020, so it's no wonder that it spends a lot on advertising on the Internet - experts estimate as much as $ 58.5 billion last year. This is how much is invested in paid advertising on search networks (like Google Ad and Bing) and in advertising campaigns created using social media (such as Facebook, Instagram and Pinterest). As the research conducted by CHEQ has shown, one in 10 clicks on ads in all e-commerce campaigns is generated by BOTs, and fraudsters earned as much as $ 3.8 billion from online fraud in 2020.
Interestingly, BOTs don't click ads with the same intensity around the clock - in another study, conducted from October 2020 to January 2021, CHEQ analyzed the activity of BOTs at certain hours. As it turned out, BOTs most often click on paid ads from 3 to 11 am. On average, the percentage of clicks generated by BOTs in this study was 6%, the lowest value - 4.7%, reaching around 11 p.m., and the highest 7.9% around 4 a.m. It is worth considering where these discrepancies come from? Higher activity of BOTs at the beginning of the day may be caused by the willingness to exhaust marketing budgets. In many online marketing channels, advertisers set a daily budget, i.e. the maximum amount they want to spend on advertising per day. After it is exhausted, marketing activities are interrupted in order not to generate higher costs than assumed. Exhausting the budget by BOTs results in not only financial losses for the advertiser, but also means that the message may not reach the potential customer.
As noted by specialists from the CHEQ company, when it comes to paid ads in the search engine, BOTs most often (in 70% of cases) click on terms related to the brand (like the name of a company, business, or brand). The further behavior of the BOTs depends on whether they came from smartphones or computers. In the case of Desktop (i.e., BOTs coming from computers), after going to the landing page 92% of BOTs remain static for an average of 12 seconds, and then leave the site. Some of them return to the same page after some time in order to further distort the indicators that should monitor actual customer behavior. However, when it comes to mobile devices, the average time spent by BOTs on the website was 7 seconds. The bounce rate - the percentage of visitors who leave a given site without browsing other subpages) was 22% for BOTs arriving via desktop and as much as 58% for mobile devices.
Overall, thanks to the research, CHEQ identified 8 types of BOTs due to their behavior after clicking on a paid ad:
SIT-IN BOTS

- most of these BOTs simply click on the ad and go to the landing page, and then leave it after spending a certain time on it. However, they don't take any activity on the website. Their main task is to exhaust advertising budgets.

RETURNERS

- BOTs returning to the same page after leaving it - this concerned a significant number of BOTs, in one case 2117 BOTs returned to the same page 34,031 times in one week.

SCRAPERS

- these kinds of BOTs generated an average of 5,000 clicks per site. They collect data from a given website, including the content published on it. Scrapers are often used to copy valuable content and publish it on other sites.

CART BOTS

– in CHEQ's Research 2% of BOTs went much further than others - they added products to the cart. As a result, they create the effect of clogging online shopping carts, causing logistical problems (the product added to the cart won't be available to other buyers) and disrupting many important indicators such as conversion rates, average cart value or the percentage of abandoned carts.

LONG DISTANCE LOVERS

- One in five BOTs analyzed during the study used VPN or other spoofing methods to pretend to be a user from the US, UK or Japan. In fact, the clicks of these BOTs came from countries where the surveyed companies don't deliver their products, such as Pakistan and Vietnam.

HEARTBREAKERS

- retargeting is aimed at attracting people who have already visited the site by appropriately selected advertising messages. Wasting such treatments on BOTs generates considerable costs for companies - during the research it turned out that one of the surveyed companies spent $ 3500 during the week on remarketing activities carried out on BOTs.

CHARGEBACKERS

- this is a special kind of more sophisticated BOTs. Their task isn't only to click and enter the advertiser's website, but also to make a purchase on it, and then apply for a refund of the funds spent.

CRITIC BOTS

- during the study, there were also BOTs giving the company fictitious reviews, opinions and ratings - their task is most often to improve the image of the company that paid for their operation or to destroy the reputation of the competitor brand indicated by it.
As the above study shows, BOTs are becoming more and more technologically advanced and can perfectly simulate all human-like actions, such as mouse movement, page scrolling, clicks, and even making a purchase. CHEQ specialists also noticed that some BOTs were made on special order and consciously targeted the most expensive campaigns of a given advertiser. The operation of BOTs not only generates serious financial losses and disrupts many carefully collected and analyzed statistics on websites and marketing campaigns (such as conversion rate, bounce rate, average order value, shopping cart abandonment rate, cost of acquiring one customer or CLV (Customer Lifetime Value)), but may even lead to a weakening of the good image of a given product or brand.