How to create line of defense against Ad Fraud?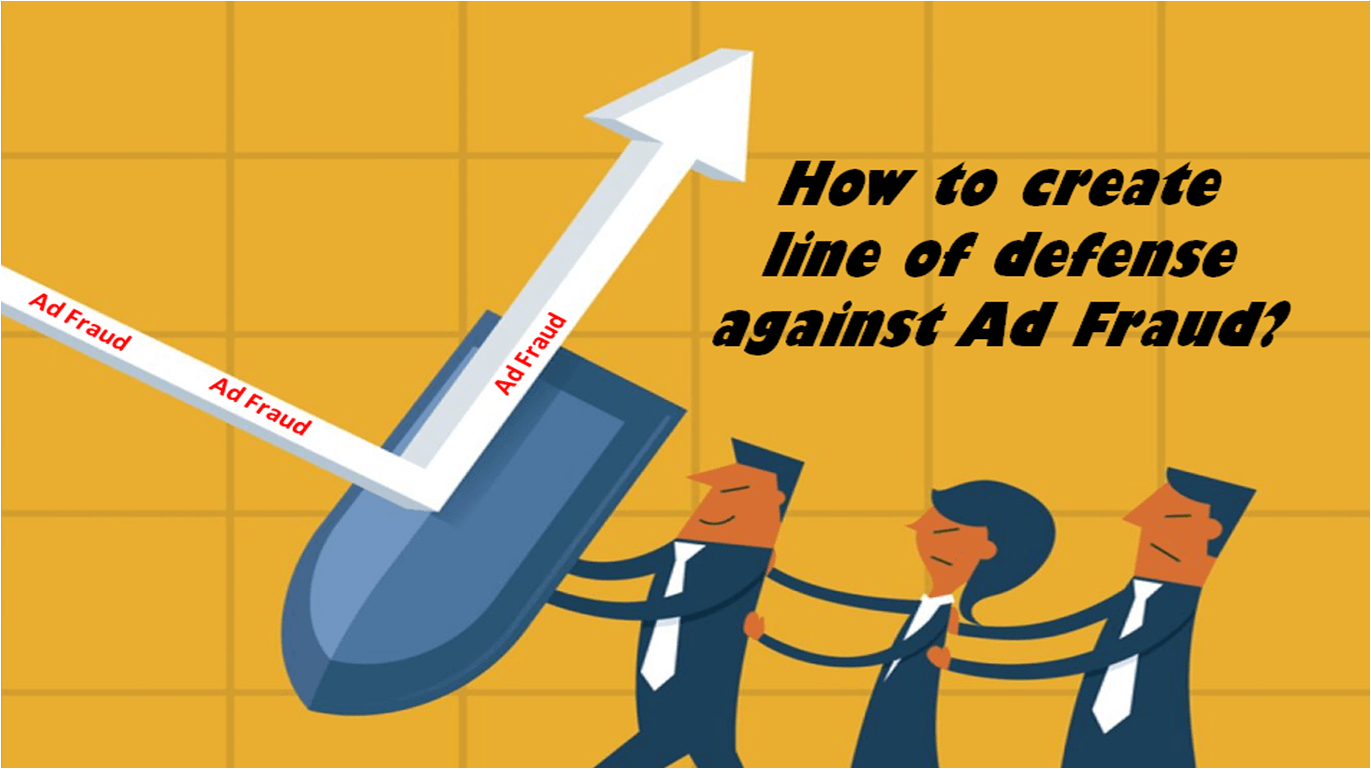 source: own elaboration
The arrival of the new year means new marketing strategies and advertising budgets for many companies. We often emphasize how important it is to include in both preventive actions against Ad Fraud. Why? The proverb "sly loses twice" fits perfectly. Every year, fraudsters trick advertisers into more and more money, which results in losses in two areas: lower effectiveness of marketing activities (and thus lower sales revenues) and wasting funds allocated for them (because they are not effectively spent). So, what to do to build a sensible line of defense against Ad Fraud?
Here are a few points that we believe should be mandatory for any online advertiser to protect against advertising fraud:
Check the data and compare the statistics

The most important thing you can do to check if Ad Frauds apply to your company is to constantly monitor the data on individual marketing activities and compare them with each other. In this area, you can detect many factors that indicate that you have fallen victim to a scammer. Of course, you should pay extra attention to the traffic received from external providers, such as the conversion rate, detailed data on the received clicks, leads or sales, etc., but not only. You should also check the data on organic traffic (i.e., users who go directly to your website), especially since there are so many attribution frauds, where the fraudster usurp himself real conversions, generated by another publisher or the advertiser.

Manage your funds wisely

Of course, knowledge alone isn't enough, it also has to be properly used. If you discover irregularities in any area of your marketing activities, first try to explain them. If the suspicious traffic comes from your partner, ask him for detailed information and try not to pay him until you receive a satisfactory answer. If you are concerned about your organic traffic data (for example, your website generates significantly less sales than before, more purchases are canceled or returned, etc.) - check which statistics have changed. Remember that how much you earn depends largely on how well you invest - so invest wisely in the marketing channels that bring you the best rate of return. If some advertising activities turn out to be ineffective, find the reason for such a situation or give them up altogether (of course, after making sure that the recognition and good name of your brand won't suffer because of it).

Choose your partners carefully

The partners you work with are as important to the success of your business as the employees you employ. They are often responsible for the first contact of the user with a given brand. So, check all the publishers who are acquiring customers for you - you should know what they do, how they work, what their websites look like and where their databases come from. You should also pay special attention to whether the marketing consents given to the publisher by internet users are legible and whether they meet legal requirements. All of this can be very important in the case of Ad Fraud.

Protect your data

We mean both data about the company and its customers, employees, etc. Remember that many scams consist in stealing information about your business and then using it to your disadvantage, for example in order to take control of a given website, obtain confidential data, statistics or access passwords. As an employer, you are obliged to protect information about the people you employ, and as an entrepreneur about the clients you serve - so make sure you do everything in your power to keep it safe.

Use any free preventive measures

Online fraud protection doesn't have to be expensive - many companies providing popular e-marketing solutions (such as Google, Facebook, Instagram, YouTube, etc.) constantly improve their algorithms to provide their customers with the best quality of service and, importantly, they do it for free. So, you need to make sure that all the tools they provide are actually used in your daily cooperation. How to do it? As each company in this area works differently, it is best to contact the Helpdesk of the appropriate marketing service provider and simply ask what their Ad Fraud remedies are. When you get a response, make sure any solutions they provide are turned on for all of your campaigns. It certainly doesn't hurt to use the latest available versions of programs and applications and to constantly update them.

Consult a specialist

Of course, in addition to all the suggestions listed above, we encourage you to consult specialists in the detection and prevention of advertising fraud. Talking to an expert will help you choose the right tools and create a reasonable budget to fight Ad Frauds, taking into account the specifics of your industry and business. Even if you want to protect your company from frauds yourself, it certainly won't hurt to seek advice, and it may turn out that hiring an external partner will be the most effective solution for you in this area.