How does Coronavirus affect Internet frauds?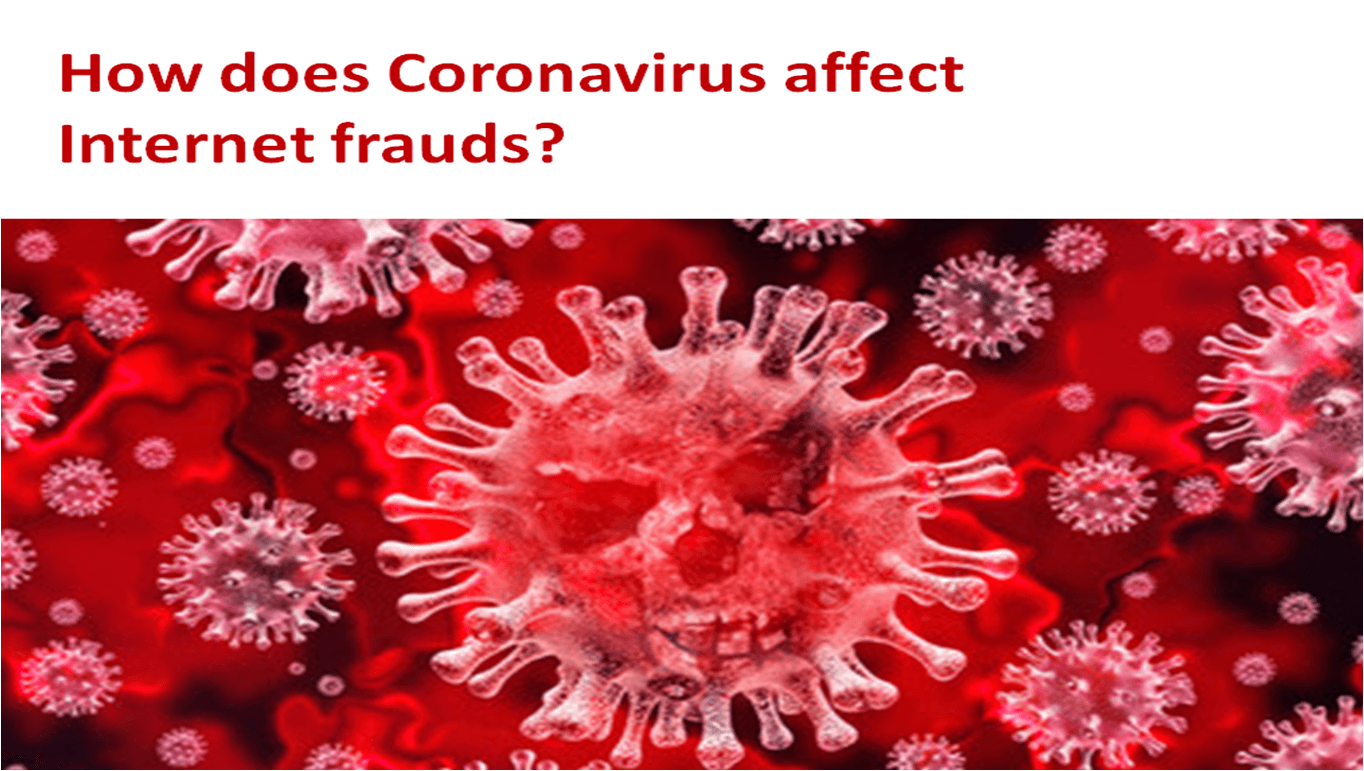 source: own elaboration
At a time when health is becoming a top priority, online fraudsters may want to use the moment for completely different purposes. Weakened IT staffs, employees at the home office, and in many companies cutting costs due to significantly lower revenues - all this makes entrepreneurs more susceptible to fraud. At the same time, when shopping malls are closed, shopping moved to the network, which means that an even greater part of promotional budgets goes to partner programs, web browsers and other online marketing channels, and this must tempt cheaters ...
Even more customers online
The situation in which we found ourselves forced people to lock themselves in their homes - but didn't cut them off from the internet. Although shopping has become much more difficult, no one has given up buying and entrepreneurs are aware of this. It doesn't matter if we are talking about building materials, shoes and clothes or luxury products. Free delivery, extended returns or numerous promotions - as we can see on almost every website - a pandemic is also a time of many marketing campaigns. But to properly use the moment ... you need to invest.
Fight for the customer
Many industries are already feeling the hardship of restrictions imposed on them by the government, and companies are activating their survival instincts - they are ready to limit their costs and even revenues to generate any profits or minimize losses. Remember that voluntary (or not) quarantine has given consumers a lot of time - so they can accurately compare offers and make more informed choices. All this makes the struggle for the customer even more acute.
Bigger online budgets
When the society is locked at homes, there is no point in running campaigns in stores and premises, printing leaflets, newsletters and catalogs, or investing in billboards, and organizing events is simply impossible - but for some companies this don't mean savings, but more funds invested in other areas. Among the many marketing channels, already dominating online marketing in the current situation has gained even more value. YouTube, Facebook, Instagram and other social media, Google Ads, as well as affiliate networks have had their five minutes for a long time, but now they are for many companies not only a promotion method, but even a last resort.
Less protection
Interestingly, although the online marketing spending of many companies are increasing, the funds allocated to the protection of promotional activities on the internet don't increase proportionately. On the contrary, despite the fact that an even larger part of marketing budgets goes to the network, at the same time many companies limit their preventive actions in this area, considering them as unnecessary costs. And they do it at a very inappropriate time, because protection against online fraud has never been as important as in the current situation.
So far thriving IT teams, are now broken down into individual homes and distracted by family members or information from around the world. Employees performing their duties remotely often don't have the right tools and conditions to effectively perform the tasks assigned to them. Finally, boards of directors of many companies are losing their vigilance, if only because of the current, difficult situation. All this means that although the economy is forced to wait through this difficult time, online fraudsters are ready to make the most of their five minutes.
A larger scale of fraud
Social solidarity should concern everyone, but there are individuals and groups that don't feel such responsibility and fraudsters most often fall into this category. In addition, they realize that companies forced to save and simultaneously fight for clients are an easy goal for them and they are ready to take greater risk, because the prize has never been so easy to win. DDoS attacks carried out by malicious BOTs are becoming everyday reality for many large enterprises, and the costs they are exposed to reach record levels. Some of these "virtual invasions" on companies are designed to get them to "pay the ransom", some to steal content or data - but all of them are extremely harmful and problemogenic for companies. But online frauds aren't a problem only for large corporations ...
Disturbed statistics
Regardless of whether we are dealing with a colossus or a small enterprise, statistics, on which companies have so far based their decisions in the current situation deviate significantly from the norm and it isn't clear with what should we compare them. This makes any online scam more difficult to detect and thereby fraudulent publishers and other online criminals are more likely to take actions.
Increased activity of cheaters
The owners of the BOT's network, i.e. BOTnets, fraudulent publishers living from scams in affiliations, and even malicious competitors click spamming on their business rival's ads - the level of this type of activities hasn't dropped due to the threat of coronavirus, on the contrary - fraudsters collect their harvest and feel in with impunity, therefore we should protect our companies even more strongly against them.
Preventive actions are often only a fraction of the budgets allocated to online marketing, and yet only some companies decide to invest in them. Hiring a specialist in this field is a great way not only to save your company's resources and nerves of coworkers, but also to maximize profits, especially when every penny spent and earned is so important.