BOTS click spam your ads or visit your website? Check what problems can arise from this.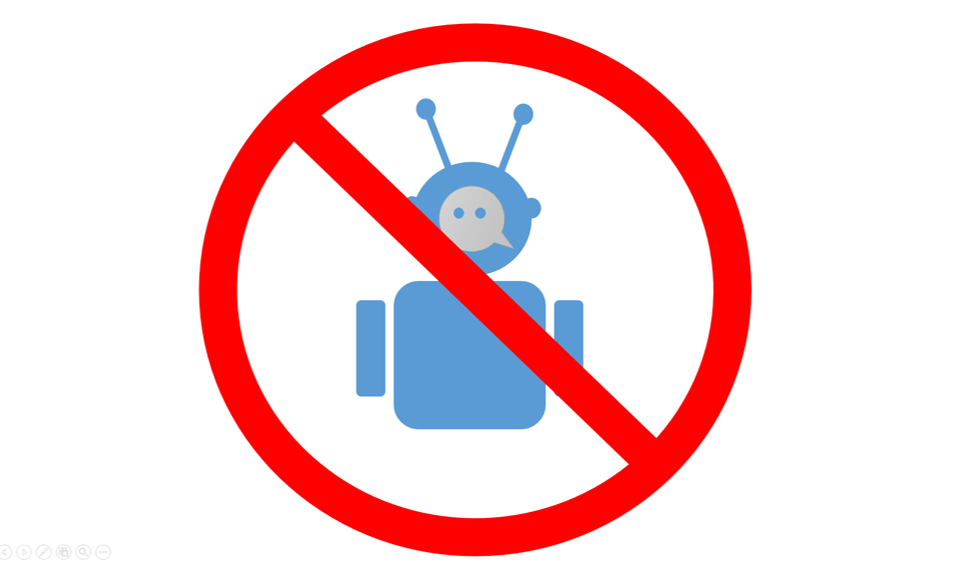 source: own elaboration
Do you think that the problem of BOTS click spamming Ads and visiting websites does not apply to you? As shown by the Bot Traffic Report 2016, up to 94% of websites experienced artificial traffic. How can BOTS affect the functioning of your business?
How much web traffic is generated by BOTS?
Bot Traffic Report 2016 carried out by GlobalDots (a leader in the field of solutions to improve network and cloud security) on artificial traffic has opened the eyes of the online industry around the world. After examining 100,000 Internet domains, it turned out that 94,2 % of them had to deal with artificially generated traffic traffic within 90 days. No wonder, as the research results show most of the online traffic (52%) comes from BOTS.
This number - 52% of all traffic on websites surveyed for the purpose of the report - comprises the activity of good and bad BOTS. Good BOTS were created to automate the work of people, and thus facilitate them to perform tasks such as collecting data for statistics, searching the internet for specific information, monitoring websites, searching for content, etc. Such good BOTS, however, constitute a minority of all artificial traffic - 44 % (22.9% of total traffic). The majority - 56% (28.9% of all traffic) are bad BOTS that can trigger many negative events..
What for are bad BOTS created?
You may think that BOTS are not dangerous, but that's not true. They are deadly dangerous, and their presence on your site is not accidental. Among many problems caused by bad BOTS we will present below the most important and most common ones.
Material losses
The first and the most obvious effect of the bad BOTS is, of course, the increase in the costs of the owner of the website. In this case, the most common action is click spamming by BOTS or placing artificial leads and orders. Generated by bad BOTS, mass quantities of clicks, leads or other forms of activity are marketing costs for the Advertiser. We have written more about the direct and indirect effects of such activities here - https://trafficwatchdog.pl/en/articles/19/why-would-someone-click-spam-your-ads-and-what-does-this-mean-for-your-business.
Data theft
Another very important reason for the operation of bad BOTS may be an attempt to steal valuable data, including personal data. In this case, we may be dealing with interception (against the will of the site owner) of price data (price scraping), content (content scraping) or other data on the site, including data regarding site administrators (downloading of such data may lead to loss of control). It can be particularly dangerous for BOTS to download information about users of websites, such as credit card numbers.
Creating fake accounts
Bad BOTS often have the task of creating fake accounts. Handling such "artificial customers" can be a waste of money and time for the website owner, and if the personal data of real people are illegally used, the consequences can be much more serious.
Creating storage shortages
In the case of online stores, artificial accounts and orders placed by BOTS may also distort inventory/span>, and thus reduce the profit. If the BOT places a product in the basket and its quantity is limited, a real customer may receive information that the product is currently unavailable.
Issuing false ratings, comments and opinions
Bad BOTS are called "malicious" for some reason. A large part of them is created to issue false ratings, comments and opinions. The goal may be to compromise a company or to challenge its good image.
Research before DDoS attack
Increased activity of bad BOTS can also be a research before a scheduled DDoS attack (carried out simultaneously from many devices an attack on the system on which the service works). These BOTS check what are the weak points of the page and evaluate whether it will be susceptible to attack.
Adulteration of site statistics and harmful SEO
Even if the BOT did not come to your website to trigger any of the above effects, its presence on your site is a problem for you. Google and other systems can capture such artificial traffic on the site and lower site rating, and therefore positioning in search results. In addition, false traffic will be included in the site's statistics, which will significantly hinder management and may result in strategic decisions based on inaccurate data.