Different faces of click spamming.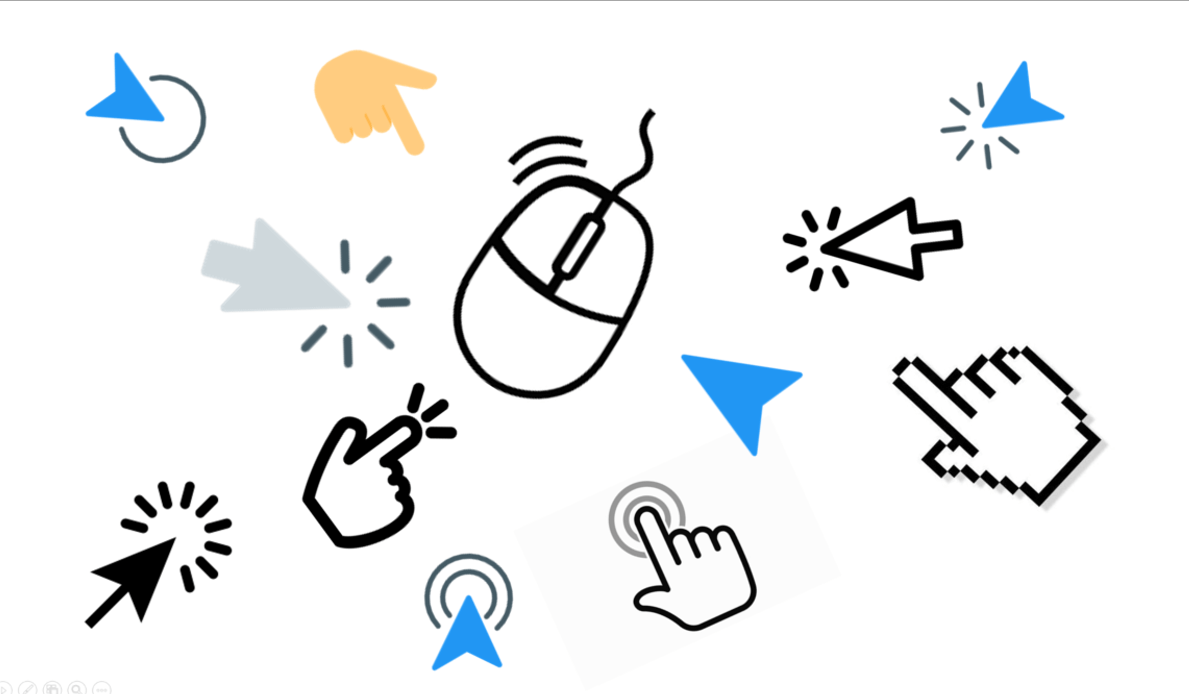 source: own elaboration
The problem of Google Ads click spamming applies to all companies that use this promotion method. No matter if you run a small local company, or manage an international giant - the competition is awake and ready for sacrifices to increase your costs or be higher in search results.
Why Google Ads are click spammed?
Under the term "click spam" there are many different forms of unfair click generation that we will discuss in this text. Above all, a distinction should be made depending on the purpose:
when the goal is to increase the competitors' expenses
when the goal is to exhaust the competitor's daily Google Ads budget which results in a better Google search position
when the goal is for the dishonest partner to increase their generated revenue
In the first case, the cheater will want to generate as many clicks of competitor's Google Ads as possible. Their priority would be to make Google count the clicks correctly and collect the payment. Exhaustion of the daily click limit will not be the main goal of their actions - on the contrary, the existence of such limit in this case will be unfavourable for them. The higher the daily limit of Google Ads, the greater the loss to your business can be triggered by a cheater.
The second group includes activities aimed at exhausting the daily limit of Google Ads. As a result, a competitor may not only increase the cost of running your business, but also ensure that your ads will not be shown to potential customers. The motivator in this case may also be the desire to get a higher position in Google search engine. This type of click spamming is particularly dangerous for small businesses with a small Google daily budget.
It may also happen that the cheater is not a competition but a dishonest partner. Advertising agency, media, website owners, influential - everyone you pay in the "pay per click" model can try to cheat you by falsifying clicks and raising their bonus. There have been too many examples of similar scams in the past. You probably think to yourself - who would like to sit and click my ads all day long? You may be surprised.
How are Google Ads click spammed?
There is no need for your competitor or partner to do it personally - he can hire a cheap workforce or buy a suitable program for this purpose. There are many options. So we can distinguish several methods of spamming clicks:
malicious, personal

- if someone is ready to devote their time and personally click spam your ads. Of course, this happens especially on local markets where several competitors compete for one client. However, this requires not only time but also some work - especially in the initial phase. Clicks from the same IP are usually automatically deactivated (and therefore countless) by Google, and its increasingly smarter rules also recognize different suspicious clicks behavior. This type of dishonest action can therefore in the long run be much more difficult than it seems at first glance.

outsourcing of clicks

- farm clicks are a topic that we will definitely touch again. Click farms employ a cheap workforce, for example from a much poorer country. In a small, rented room equipped with a huge number of barely working computers, phones and tablets with different IP addresses, people who want to "earn" in this way, click on advertisements all day long. They can be employed to click spam opponents Google Ads, but they also often work directly for advertisers who want to inflate their statistics, for example in social media. There are also (even in our market) agencies and independent people offering "click spamming services" for money.

tools for generating clicks

- do not forget that we live in the XXI and to click something, you do not need to physically have finger or even a stylus. All you have to do is convince the algorithm that the click took place. Thus, tools are created that do not require human interference when clicking. We will divide them into two groups depending on the solution used:
bots

, and therefore programs based on artificial intelligence imitating human behavior. Well-written bots can produce clicks, ratings, opinions, comments and even conduct dialogues in such a way that it is very difficult to distinguish them from people. This solution is very useful, especially in the aspect of customer service, therefore the use of them is becoming more and more common. Remember, however, that besides good, useful bots, there are also those bad, generating frauds. Unfortunately, click bots are the everyday life of many companies and only very good algorithms are able to extract them from real clicks.

applications and programs

, mainly used by internet scammers, operating on a larger scale. It is not so much about pretending people as about using real people by impersonating them without their knowledge and consent. Special programs and applications are installed while performing other activities on user's device, and then they are launched in the background, constantly generating clicks. In this case, the clicks are performed from the correct IP, using the user's device - so they can be particularly difficult to detect. Very often the owner of the device himself is completely unaware of the situation. The creator of the application or program uploads a list of webpages to it, which are then launched and "clicked" without the user's participation. The idea is not to generate many clicks on one ad, but to generate clicks on a large number of different ads. Thanks to this the click does not seem suspicious. Such rogue programs can also be hidden on specific page and generate clicks in the background, as long as the user is on the website.
There are many ways to click spamming, and the scale of this phenomenon is much larger than we imagine. By artificial clicks and other similar scams, advertisers lost $ 7.4 billion in 2016, and Forrester estimates it will reach 10.9 billion in 2021. For us it doesn't matter how you are click spammed - we will diagnose it. If you want to check if your clicks are true, please contact us at kontakt@trafficwatchdog.pl.